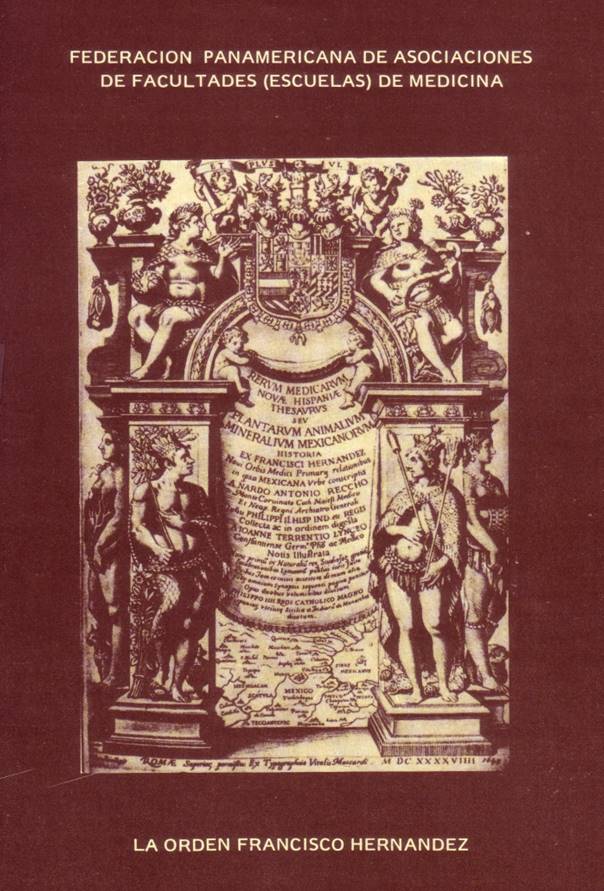 The Francisco Hernández Order is granted to recognize the merit of those who have made significant contributions to medical education in the Americas.
This order is granted to people whose life has been characterized by the dedication to medical education in the aspects of teaching, research or academic administration.
Ganadores 2018
Francisco Hernández de Toledo (1514 – 1578)
Doctor, ornithologist and botanist.
He studied Medicine at the University of Alcalá and practiced in Toledo and Seville. He then practiced in the hospital of the monastery of Guadalupe, returned to Toledo around 1565 and was soon transferred as a doctor for the Court.
He was appointed by Felipe II of Spain to lead a scientific expedition to America.
In January of 1570, the king appointed him General Protomedic of the Indies Islands and Mainland..
In August of 1571, he left with his son, and disembarked in February 1572 in Veracruz. For three years he toured Central America.
- From March 1574 until his return to Spain in 1577, he lived in Mexico where he formed a collection, studied local medicinal practices and carried out archaeological studies
- Hernández died before seeing his published work. Given its cost, Philip II commissioned a Neapolitan editor, Nardi Antonio Recchi, to publish an abbreviated version. The originals were kept in the Library of El Escorial but disappeared, probably destroyed during the fire of 1671.
- He described 230 bird species, but because of the lack of illustrations, which were lost, its identification was rather difficult. Hernández also cited their names in Nahuatl to facilitate the classification.